Meet Our Team
Our amazing dental team collectively crafts a friendly and inviting atmosphere for our patients, always keeping the patients' comfort in mind. Our team is highly knowledgeable about their field, and they always provide a calm and gentle touch at Silverwolf Dental Spa, ensuring that you as a patient get exactly what you're looking for: an effective, soothing and renewing dental experience.If you have any questions about our dental practice in Riverton, Utah, please call our team today at 801-254-3490 and schedule an appointment with our amazing dentists.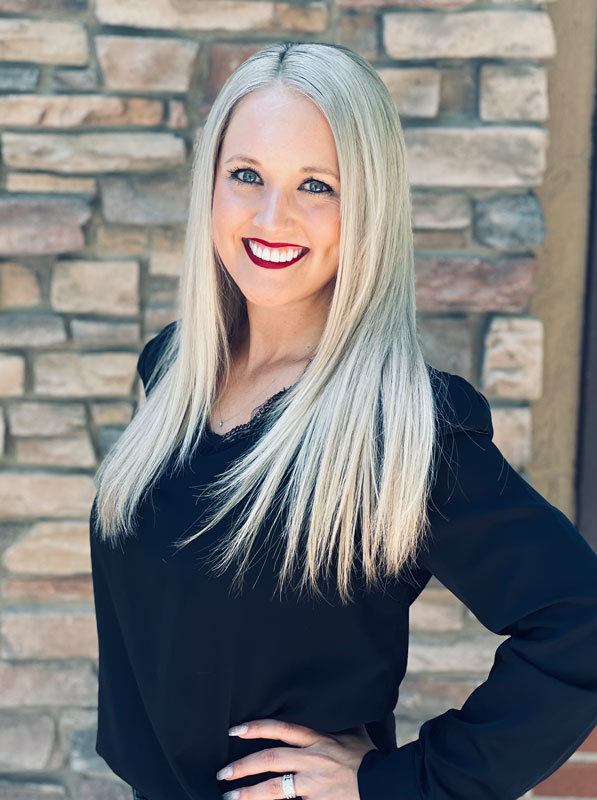 Ashley – Office Manager
Ashley became a part of the Silverwolf Dental Spa team in late January 2020. She has been working as a dental office manager for over seven years and has loved every minute of it. She comes to Silverwolf Dental Spa with over 15 years of customer service experience. She loves the challenges her job brings along with working directly with the public. She is well versed with insurance and accounts payable. She is happy to help in any way she can, whether it is with our patients or her fellow co-workers. She loves working with such an incredible team here at Silverwolf Dental Spa. It is her home away from home.
Ashley lives in Herriman with her husband and three kids. She enjoys spending time with her family, vacationing, camping, taking walks with her two pups, Ila and Jax, and going to a good sushi restaurant.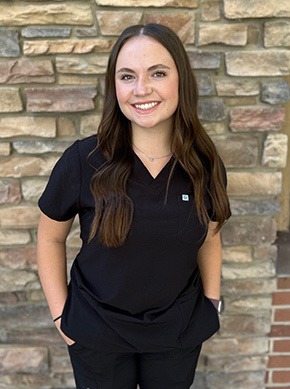 Jenna – Receptionist
Jenna has been working at Silverwolf Dental Spa since January 2022. She graduated from high school in 2022 and is currently continuing her education at SLCC. Jenna loves that the people she works with feel like family and loves that they are there for her. She cares about her coworkers and is always a team player. She puts her best foot forward in everything she does.
Jenna is the oldest in her family, and she has lived in Utah her whole life. Outside of work, she enjoys playing video games, cycling, learning new things, traveling, and going camping every summer.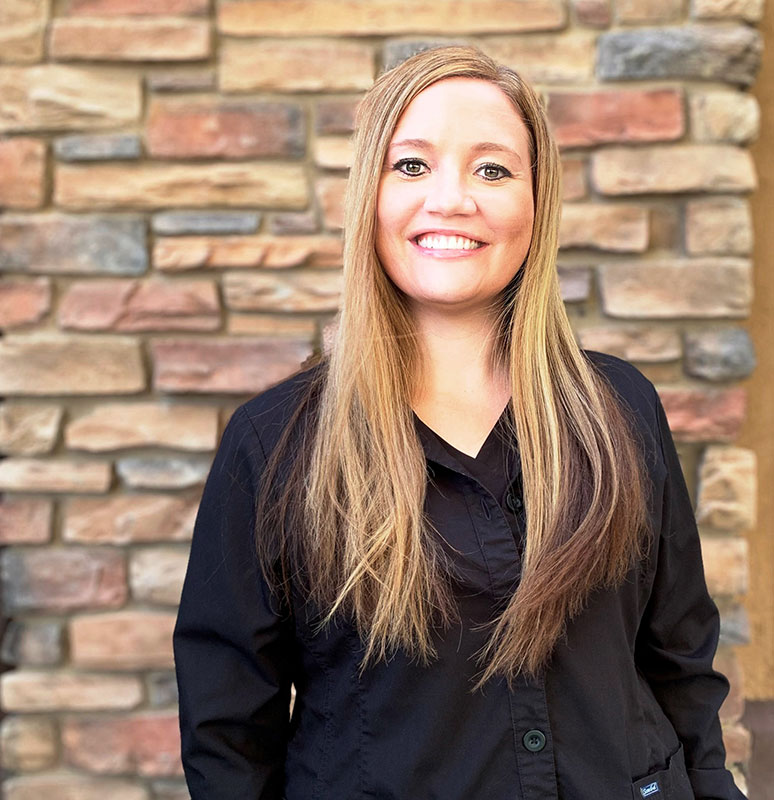 Monica – Registered Dental Hygienist
Having been in the dental field since 2005 and with our practice since July 2013, Monica is an extremely hard worker who is patient, understanding and detail oriented. She received her Bachelor of Science and licensing in dental hygiene, graduating from the Utah College of Dental Hygiene (UCDH) in 2012. Monica loves her patients and the team she works with. She truly cares for her patients, enjoys learning about the news in their lives and wants the very best for them, both at home and here in the office. Outside of work, Monica loves quilting and being outside, taking any chance to go road biking, hiking or camping. She is happily married with three kids.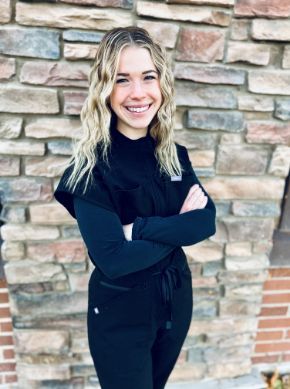 Mariah – Registered Dental Hygienist
Mariah is a dedicated and skilled Registered Dental Hygienist at our practice. Since joining us at the beginning of July 2023, Mariah has quickly become an integral member of our team. She graduated with a Bachelor of Science in Dental Hygiene from Utah Tech University (Formerly known as Dixie State) in May 2023, where she acquired the latest knowledge and skills in the field. Mariah's favorite aspect of being a part of our practice is the strong bond and mutual respect shared among coworkers. The comfortable and familial environment makes every day enjoyable for both staff and patients. Mariah's contribution to the success of our practice lies in her up-to-date expertise and passion for building connections with new patients. She prides herself on providing comfortable and thorough treatments while utilizing the newest research in dental hygiene. Born and raised in Boise, ID, Mariah met her husband while pursuing her associate's degree at BYU Idaho. In her free time, Mariah and her husband love to explore new places, engage in outdoor activities such as rock climbing and canyoneering, and she also finds solace in expressing her creativity through painting and digital art. Mariah's enthusiasm for her work and her warm personality make her an exceptional addition to our team.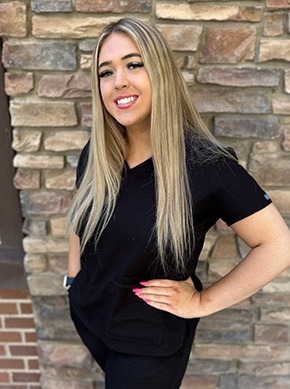 Abbi – Dental Assistant
At Silverwolf Dental Spa, we believe in cultivating a talented and dedicated team, and Abbi embodies that commitment. Abbi has been working with us since April 2023 and she is an intrinsic part of our dental practice's success, delivering unwavering effort and lending a helping hand at every opportunity. She is currently completing her dental hygiene school prerequisites at UVU. Her personal life matches her dynamism, with twin sisters adding to her lively family environment. More than anything, she appreciates the closeness and mutual respect our staff shares, further making her time with us both rewarding and enjoyable. Beyond the walls of Silverwolf Dental Spa and school, she enjoys trying out new eateries, adding a unique, food-filled dimension to her character.